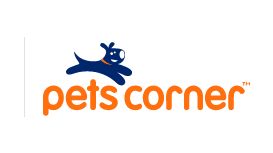 We're a family run pet shop with good old fashioned values and a genuine ethical approach to the care and selling of pets. We only design, make and purchase products of the best available quality. Our

customers can be certain they are buying products that work, last and provide exceptional value for money.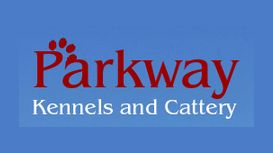 Your dog can be cared for in the lap of luxury whilst you are away. Our kennels have outside runs and are set in a doggy paradise of 3.5 acres of glorious gardens and paddocks, surrounded by a rural

backdrop. For your dog's total comfort, our kennels are heated during the winter and colder months. The kennels have been caring for dogs for over 40 years, so you can be sure of your dog's happiness. We offer in-house grooming too!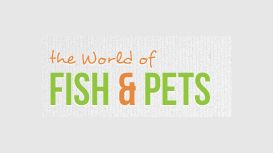 The World of Fish and Pets is a family run reptile shop in Birmingham, run by Brendan, Suzanne and our son Kyle. We are all animal mad (as most people know!). We started up in 2004 in a tiny shop a

few doors away, and in 2011 moved into our big double shop. The business has gone from strength to strength, with customers appreciating our honest advice and the fact that most animals in the shop have been bred by us.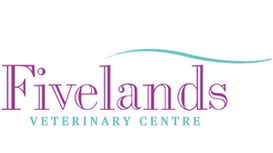 For over 90 years, Fivelands Veterinary Centre has been caring for pets in the Birmingham area. Despite our long history we are a modern practice, with the latest equipment & newly refurbished

facilities to give your pet the excellent care they deserve.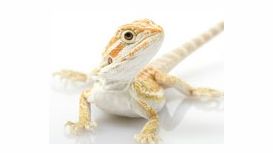 Birmingham Reptiles and Pets are well known for our help and advice given to all customers. We are always happy to offer advice and help whenever we can. With many years experience in keeping and

breeding Reptiles, Amphibians and Invertebrates, our help and advice may be an invaluable asset to your animal. If you have any questions or queries, do not hesitate in contacting us.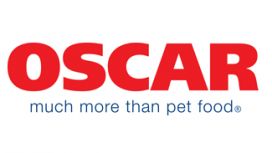 Not only do we supply the best food your pets could wish for, delivered to your door; we also provide FREE bespoke advice from our Local Nutritional Advisors and expert consultants. Sourcing the right

high quality ingredients and with ranges to suit all breeds, digestions and age groups; Oscar Pet Foods can help to improve skin irritation, poor coat condition, food intolerances, poor digestion and weight problems. Oscar Pet Foods are free from artificial flavourings and colourings.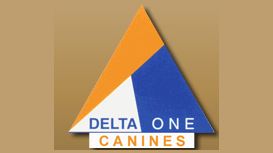 Delta One Canines are committed to providing training and behavioural advice to dog owners that is effective, acceptable and affordable. We firmly believe that education of dog owners results in

better behaved, manageable dogs that have a greater quality of life than they may otherwise have had.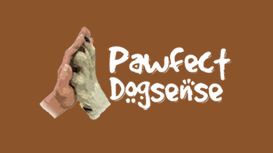 We love to simplify the science of dog training & behaviour giving dog owners old and new a fresh glimpse of the world through their dogs eyes, building trusting reliable relationships with animals by

using positive reinforcement training methods to produce pawfect results. Be it dog or human we are all individuals with different priorities and lifestyles, likes and dislikes.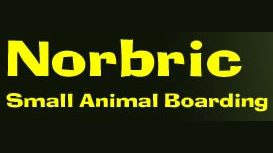 Let us here at Norbric provide a home away from home for your treasured pet whilst you are away. We cater for all small animals, rabbits, hamsters, gerbils, guinea pigs, rats, tortoises, budgies,

cockatiels and many more. We provide heated accommodation, large modern indoor cages, outdoor runs, feeding patterns to your requirements, regular grooming, continuing medication.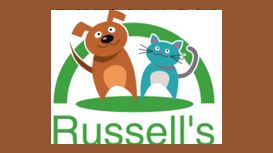 When Mr & Mrs Russell retired in 2013 it was taken over by Sarah and Dave Thompsell and run by Sarah and Amy. Amy had previously worked at the shop for nearly eight years on a part-time basis and is

now fully involved in the full-time running of the shop.