Recommended Pet Shops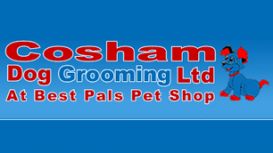 Firework Awareness for your Pets - Dorweft natural products 'Skullcap' and 'Valerian' tablets and liquid compound offers the perfect solution for calming and relaxing your anxious, nervous and

apprehensive pets. It is invaluable for those suffering from noise related phobias. Cosham Dog Grooming Ltd at Best Pals Pet Shop together provides animal grooming and all the usual pet shop products you would expect at great prices.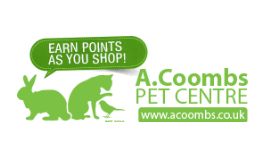 The Husband and Wife team run the store together for many years. Allan was a very charismatic character and was very much involved in every part of his business. He enjoyed serving the customers and

interacting with them on a daily basis. His passion for retail is what made the store so popular. In later years Allan and Joans children Peter and Rosemary joined the store to help their parents. The family worked side by side together to make the store a household name in Brighton and Hove.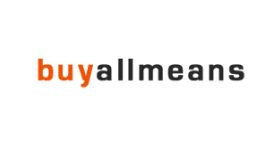 We love pets and understand everything that goes with ensuring that your pet receives the best in life. That's why we only stock products from top name brands, that are trusted for their quality and

reliability. With an array of pet supply products to choose from you're sure to see dog's tails wagging, cats purring, birds singing, rabbits hopping and fish swimming with joy.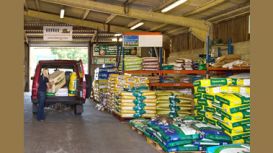 We started out as small business selling country and western clothing and footwear for line dancing and pet food. Over the years our range of stock has grown to include pet food, horse food, farm

animal food, bedding, country clothing, equestrian clothing, western clothing, equestrian supplies, pet supplies, small holding supplies, fencing, hardwear and gifts and homeware! Our staff are friendly and all own either dogs, cats, rabbits or horses so are always on hand to offer first hand advice.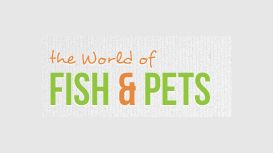 The World of Fish and Pets is a family run reptile shop in Birmingham, run by Brendan, Suzanne and our son Kyle. We are all animal mad (as most people know!). We started up in 2004 in a tiny shop a

few doors away, and in 2011 moved into our big double shop. The business has gone from strength to strength, with customers appreciating our honest advice and the fact that most animals in the shop have been bred by us.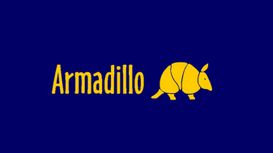 Here at Armadillo we have a passion for natural health, we have sourced and personally tested all our products and therefore can recommend them first hand. We have been specialists in Magnetic Therapy

for horses since 1996 and are totally dedicated to our clients and their animals. Being holistically-minded we are also believers in there is always a reason why.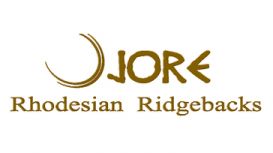 The Sire is Teddy ( Zejak Kapanga) a show winner and stunning example of the breed with an soft and gentle temperament. Anyone wishing to own one of these stunning dogs should get in contact to

arrange a time to come and meet us. We will be having two open days Sunday 10th May and Monday 18th May before the pups are born and we will be leaving mum and her young litter in piece for 2 weeks before anymore introductions take place.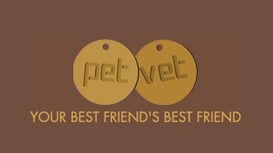 PetVet is a pet health care centre encompassing all of your pet's needs - from a new toy to a life-saving operation. Situated in the heart of Highgate, the practice is operational 7 days a week and

emergency cover is provided 24 hours a day, 7 days a week. You can be confident that help and advice is just a phone call away. Out Vets are carefully chosen and have a combined experience spanning very many years with each having a special interest in a particular element of small animal practice.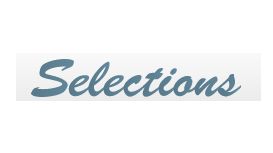 Where old fashioned service still counts! We have the best ranges in our Hardware and Pet & Garden stores including, Electrical items, Kitchen and Housewares, Bed linen, Pet Foods, Cages, Fish,

Gardening products and much more. Hardware, Linens, Home Brew, Security & CCTV, A wide range of Dolls Houses and Accesories.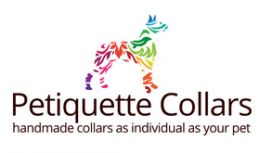 Petiquette leather dog collars are made entirely by hand in the UK so that each collar is as individual as your pet. Unable to find a stand out but functional leather dog collar for Harry the Westie

in 2009, Petiquette was launched with the aim of bringing quality made collars which can be customised to suit your dog.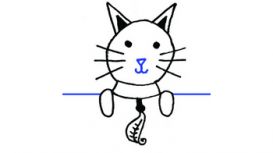 At Catwalk Pets we love animals! We have been an established independent pet store in Barkingside and have built a relationship with many of our customers over the course of ten exciting years. We are

owned and run by Shaz who is supported by her dedicated husband Az. They head up our team of two employees - Tee and Ronnie. All of our employees have a strong passion for running the business in an ethical and unique way which is very community driven.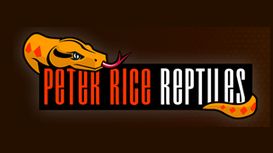 We now have a Reptile Store in the Peterborough, cambridgeshire area so you can now pop in and see what we are up to. We have a passion at Peter Rice Reptiles for Central American Motley Boas and have

one of the biggest collections on the planet. I believe a lot of hidden genetics lay within the Central American Motley. We have produced CA Jungle looking Hypos as well as hypo Motleys and normal Motleys from one Litter.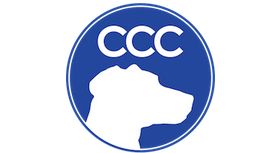 I have been passionate about dogs since childhood. Having owned many rescue dogs of varying breeds or mixtures, I currently live with an eclectic mix of a Bullmastiff, Rottweiler cross and a Doberman

x Dogue de Bordeaux x American Bulldog. Previously I have owned German Shepherd dogs, Terriers, Border Collies and their crosses and mongrels, or what I call 'natures dogs!' In addition I've fostered many other breeds or types of dog.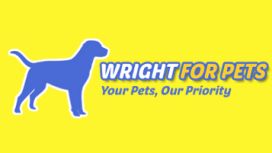 We are a small but ambitious company started in May 2014 with the aim of providing pet owners with the high quality products they need in the most convenient and affordable way. As pet owners

ourselves, we understand just how important it is to have the quality products from the manufacturers you trust. We currently supply a wide range of items for your pet dogs and cats, as well as a range of wild bird food.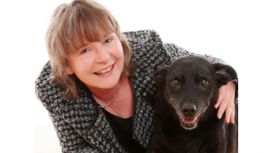 Due to work load Stephanie is currently only able take new clients if they are already registered with one of her established referring veterinary practices, to ensure she can maintain her service to

them. Her follow up service for existing clients continues unchanged. She is also still available for talks, writing and consultancy contracts. Time shared with your dog should be relaxing and fun. It may also impact on family, friends, neighbours or work. It is likely to be making your dog unhappy too.